Business owners face various financial challenges, so it's only natural to prioritize implementing strategies to avoid these issues. However, some company owners struggle to improve their finances because of a lack of knowledge, experience, resources, and support. This often happens among newly started businesses. Most of the time, owners of new brands experience trouble avoiding a negative cash flow for their company. As a result, they find themselves buried in debt or stressed over several money problems in the company. Thus, if you want your business to survive and thrive, you have to overcome all these financial challenges.
If you want your business to grow, you need to collect and invest in the right resources. This includes hiring an excellent team, purchasing tools, and equipment, or even making investments. Doing these will help you gather assets for your company. This means you get to collect resources that will help improve your business performance. As a result, your brand will be able to generate more income, retain a positive reputation, and avoid business failure.
Implementing Effective Asset Management in Business
Asset management allows business owners to succeed in monitoring and managing existing and upcoming business resources. It's one of the best tactics that help companies increase their chances of getting higher returns for all their investments. Besides this, asset management also helps your team avoid creating unnecessary expenses or facing money issues that may hurt your company's brand identity and reputation. Thus, if you want to avoid experiencing various business issues, you need to start implementing effective asset management beginning with the following tips:
Let experts manage your assets—Hire a reliable team who can help you manage all your business assets. You can also consider outsourcing asset management services if you want. The key is to work with people who are experts in this particular field.
Track your assets regularly—Keep track of all your existing assets and ensure that you are also aware of upcoming resources in your company. This allows you to have an idea of where your company funds are going. Also, you can think of ways to maximize the use of new business assets.
Learn about asset depreciation—You also need to understand that some assets' value depreciates over time. Sometimes, you can't control this situation, so you have to ensure you are prepared when this happens. Also, you need to watch out for business resources that no longer provide value to your company. This means you need to check if some of your assets are turning into a liability. When this happens, you need to come up with new tactics to stop unnecessary expenses and invest in new and more effective strategies.
Invest in automated tools and software—Consider investing in technological innovations to help in managing assets. Look for automated asset management tools and software. Doing this will help your team reduce the time and energy they need to consume for handling all assets. Instead, they can focus on urgent tasks and other essential activities that will help improve your business.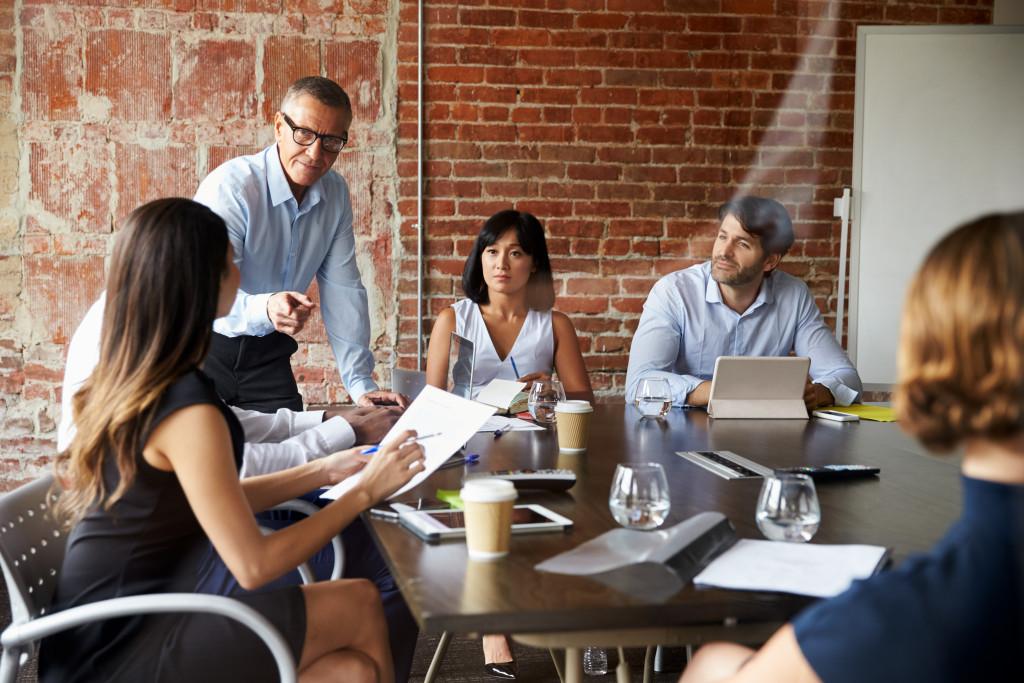 Reminders in Protecting Your Assets
Besides proper asset management, you also need to implement tactics that will help protect your business assets. This means you need to do your best to minimize the risks of losing your assets, which often leads to significant issues, especially on the financial side. To help you with this issue, here are a few recommendations to succeed in protecting your business assets:
Submit legal requirements—Avoid receiving lawsuits and other types of complaints by ensuring that you submit all paperwork. Ensure that you fulfill all the necessary documents and send them over to authorized personnel.
Get business insurance—Prepare for unexpected situations such as sudden economic crisis, natural calamities, etc. Make sure your business survives no matter what by getting business insurance as early as possible.
Work with a reliable business lawyer—Partner with a trustworthy attorney so you can protect your business as well as your company's assets. Consider looking for a divorce lawyer as well, so you can succeed in protecting your assets despite struggling with family-related issues.
Building a comprehensive asset management and protection plan is essential to ensure your business survives. Whether you are running a small company or a large corporation, you need to implement the right tactics to protect your business. Make sure that you take the time to evaluate your existing process. Look for problem areas and ensure that you implement the right solutions, especially when handling financial issues. Ensure that you make asset management a priority to avoid significant problems and focus on achieving growth and improvement for your company.