As a car enthusiast, you know a lot of work goes into keeping your car in top condition. You might do most of the work yourself, but there are some business services that every car enthusiast needs to know about. From regular maintenance to repairs and customizations, here are the businesses that can keep your car running like new.
Mobile car detailing services that come to you
Car detailing services involve cleaning, restoring, and protecting the exterior and interior of a car. It is typically performed with special tools, products, and techniques to provide more care than regular washing and waxing. Detailing can help keep your car looking like new for years.
Mobile car detailing services are an increasingly popular option for those looking to spruce up their vehicles without needing to take them anywhere. These services bring everything they need to your driveway, eliminating the hassle of waiting at a carwash and potentially paying more due to extra fees.
Some specialties these companies offer include interior shampooing and conditioning, leather restoration, mirror and window cleaning, engine bay detailing, paint correction, and more. No matter what you require for maintenance on your car, chances are there is a mobile car detailing service that offers it – making it easier than ever for you to keep your ride in showroom condition!
Online tools for finding the right mechanic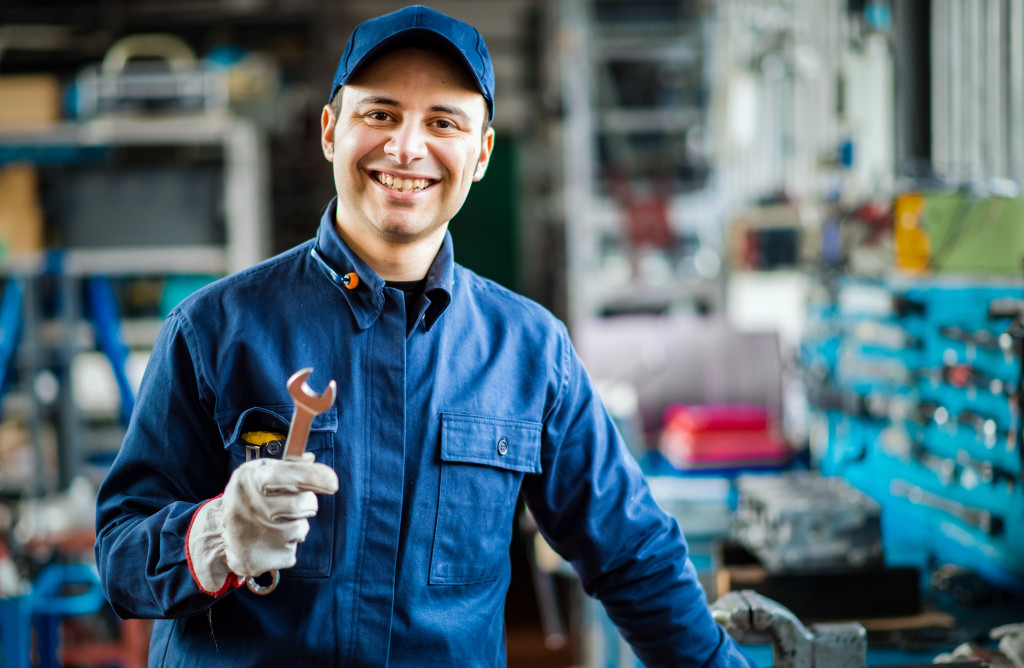 Online resources are increasingly becoming popular to find qualified automotive servicing and repair mechanics. Rather than relying on word-of-mouth recommendations or Yellow Pages listings, savvy car owners can now access online directories to get an overview of local garage services.
Using these tools, you can search for mechanics within your area that offer the specific services your vehicle needs and compare their reviews from previous customers. It's also possible to see which garages offer convenient appointments and competitive prices – meaning no more wasted time trawling the internet!
Choosing the right mechanic is essential if you want your car to remain in top condition. There are many reputable mechanics and garages, but knowing which is the best fit for you and your vehicle can be hard. Here are some tips for properly selecting the right mechanic for your car:
Research the garage online.
Ask for recommendations from friends and family.
Request the qualifications of their technicians.
Check their customer reviews or testimonials.
Read up on any warranties they offer, and ask about additional services that the mechanic may include with your repair jobs, such as towing, storage, or a loaner vehicle.
Apps to help you keep track of your car's maintenance
As any car owner knows, keeping up with necessary maintenance items is key to preserving the life of your vehicle and avoiding costly repairs down the road. Fortunately, several apps available for your phone can help you easily track when things need to be done and store essential documents in one secure place.
From fundamental maintenance alerts to sophisticated programs that track fuel efficiency and alert you when a service reminder is due, these apps provide an easy way to stay on top of your car's maintenance schedule. Not only will this give you peace of mind, but it will also extend your vehicle's life and save you money in the long run.
Discounts on gas and oil changes
Discounts on gas and oil changes are an often overlooked way of saving money on car maintenance costs. Regularly following the proper maintenance schedule is key to preserving your car's good condition, but it can be an expensive habit.
To help ease some of these financial burdens, many companies offer special discounts, which can come in the form of a flat fee or even a percentage of the total cost. Taking advantage of these types of deals can help save hundreds of dollars over time, making this discount well worth looking into for all car owners.
Roadside assistance plans in case of emergencies
Roadside assistance plans are an excellent investment for anyone with a vehicle. From tire changes to jumpstarts and lockout services, these plans have you covered no matter the emergency.
Many are quite affordable and can be purchased through roadside assistance companies, auto club memberships, or as an optional feature on insurance policies. In case of a breakdown, subscribers will access different support options depending upon the specific plan they purchase. So don't let yourself get stranded by the side of the road; invest in one of these plans today so you're covered wherever your car takes you!
Even if you're the most diehard do-it-yourselfer, there are some business services every car enthusiast needs to know about. From mobile car detailing services to online tools for finding the right mechanic, these five businesses will make your life as a car owner much easier. And who knows? You might even save money in the process.