Growing up, we've all been taught the significant impact of careful collaboration, meaningful cooperation, and how working smarter almost always means working together to achieve our collective goal. However, the initial outbreak of Covid-19 had the entire world at a standstill. Despite our willingness to offer a helping hand to those in less fortunate circumstances, nearly every family was forced to hunker down at home for health and safety reasons.
But now that over a year has passed since the start of the global pandemic crisis, things aren't as strict anymore because vaccination rollout programs have been effective and paved the way to more freedom in movement. And with that said, we think there's no better opportunity than now to focus our efforts on coordinating community development programs and why community-based organizations need to be more active.
Enabling Our Social Capital
Communities are natural intertwining networks of closely-knit people who've known each other for so long and feel an immediate sense of responsibility for caring for each other. And engaging in more community development programs would effectively enable our social capital, finally awakening the call to action that's been slumbering for way too long. Therefore, to overlook the capacity for community-based organizations to create positive change would be disregarding all of its benefits.
Overcoming Community Challenges:

Each community harbors unique challenges, and there are issues you can't overcome without the knowledge and wisdom of the local experts. So, it is imperative to the sustainable success and development of the community to work together if they plan on resolving the weaknesses highlighted by the global pandemic.

Encourage Local Economic Resilience:

There's no denying that small local businesses suffered the most from the pandemic, and that's not accounting for the many unemployed Americans still at the mercy of Covid-19. But with the help of an active community-based organization, community members can come together in support of local businesses and encourage local economic resilience through financial support.

Creates An Inclusive Atmosphere:

Isolation from our friends, family, and loved ones has severely worsened the health and well-being of many households, and an active community is one excellent support that people should have access to. Community development programs can create an inclusive atmosphere that ensures no one in the community ever feels left behind.
How Can We Increase The Efficacy Of Our Community-Based Organizations?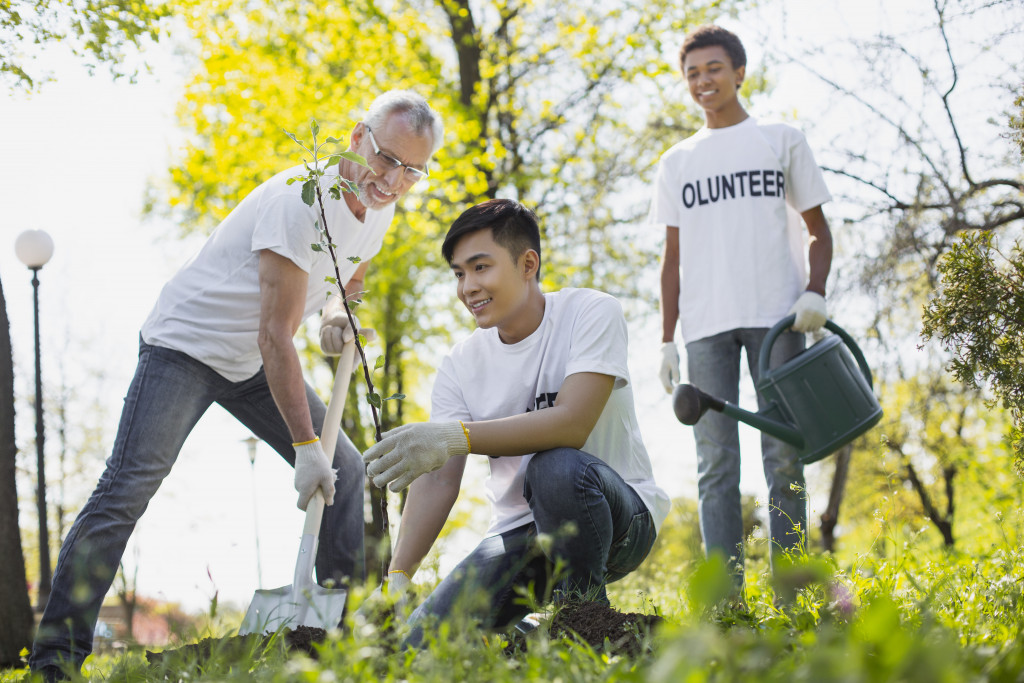 Of course, we can't realize the benefits of a community-based organization if we cannot put them into action, and, lucky for us, there are three accessible steps you can take right now to place your community in the right direction. Just take note that every community is unique, and there are local factors that only you would know, so feel free to tailor these community development steps to fit your situation best.
#1 Effective Community Leadership And Teams
Number one, the efficacy of a community-based organization is only as good as the people in charge, so we strongly recommend electing influential community leaders into position and placing trustworthy management teams. Under proficient guidance and active participation of community members, it's almost impossible not to experience any form of progress, so it's beneficial to take a top-down approach.
Likewise, we understand the limitations of holding a face-to-face meeting, but you can get the same amount of effort done just by having a webinar. Plus, in most cases, it's a lot more reliable and lets more people from the community join and participate remotely from the comfort of their homes.
#2 Identify And Connect With Key Stakeholders
Number two, community-based organizations should never act alone because the true essence of community development stems from connecting with key stakeholders in the community that also play a crucial role in its overall development. For example, it's always recommended to work with local medical facilities such as hospice care homes because this empowers a minority that often doesn't get a chance to participate.
Furthermore, connecting with key stakeholders also expands your reach and the resources available to the community organization, increasing your capacity to instill change and create a positive impact. Finally, it provides the community with a general roadmap to follow and understand the prevalent community values.
#3 Adopt New Goals And Relevant Objectives
Number three, we can't afford to stick with traditional goals because we live in the new normal, and we'll have to adopt new goals and relevant objectives that can address the pitfalls of the global pandemic. Remember, even if the U.S economy inevitably recovers, many parts are still broken, and it's up to communities to fill in the gaps in their locale that don't get attention. Communities are dynamic environments where change is always constant and uncertain, so community organizations must be flexible and adapt as needed.
Empowering Our Communities
In conclusion, we need to empower our communities because much of our future relies on our ability to collaborate with those around us. And if we're successful in putting our community development plans into action, then standing back up from this global pandemic would be a lot easier.