Community development is a vital component of any healthy and vibrant community. As a dentist, you can become an essential part of your local community by contributing your time, resources, and expertise. From providing dental care to underserved populations to volunteering in local schools, there are many ways that dentists can help their community thrive.
Read on to learn about how dentists can contribute to community development.
1. Provide Dental Care for Underserved Populations
One of the most effective ways for dentists to contribute to community development is by providing dental care for underserved populations. This can include offering free or discounted services to members of the community who may not have access to regular dental care due to financial constraints or lack of insurance coverage. By providing these much-needed services, dentists can help ensure that everyone in the community has access to quality dental care and prevent oral health issues from becoming more serious.
An excellent way to do this is by offering costly procedures at discounted prices. For example, many people have missing or broken teeth that they cannot afford to repair. By offering teeth replacement procedures at a fraction of the cost, dentists can help restore smiles and improve oral health for those who need it most. Look into organizations that provide grants and funding to help offset the cost of providing care to these people.
2. Volunteer with Local Schools
Another way that dentists can contribute to their community is by volunteering with local schools. This could include teaching classes on proper oral hygiene practices and discussing the importance of regular dental visits. By educating children on how they can take better care of their teeth at an early age, dentists can impact their oral health as they grow older. Additionally, many schools need volunteer mentors or career counselors—dentists could also be great candidates for these roles!
Some dentists also choose to volunteer with school clubs and sports teams. This can be a great way to get involved in the local community and impact the lives of local students. Active athletes often require regular dental check-ups to ensure their teeth are healthy and free of trauma, so dentists can help prevent any issues from developing.
3. Participate in Local Events
In addition to providing services and teaching classes, dentists should also look for opportunities to participate in local events such as festivals or health fairs. These events offer an excellent opportunity for dentists to meet people from all different backgrounds and spread awareness about the importance of oral health within their communities. Participating in events like these also provides a low-pressure environment where people may be more willing to ask questions about dental issues and learn about available resources in the area.
Different events may also require specific skills and expertise—for example, if a health fair is focused on preventing cavities, dentists could provide educational materials and give presentations. They can also answer questions and provide advice to those who are looking for more information. Find out what events are happening in your area, and consider participating!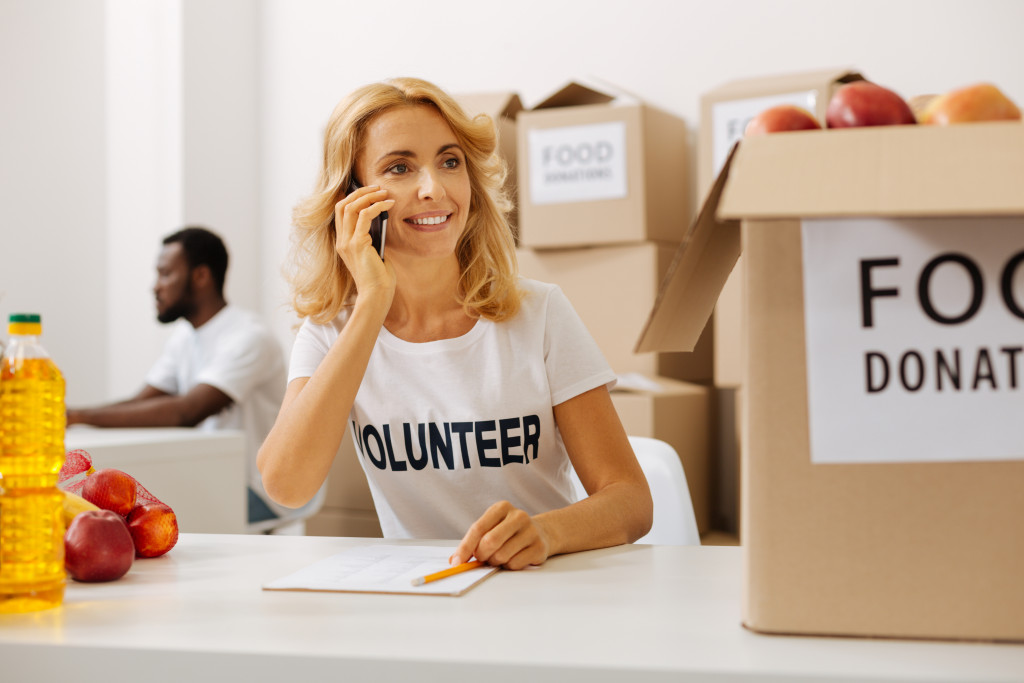 4. Donate Supplies and Equipment
Dentists can also contribute to community development by donating supplies and equipment to those in need. This could be anything from toothbrushes and floss to dental chairs and x-ray machines. Any equipment or supplies that the dentist is no longer using or has outgrown could greatly help those who need them. For one, schools may not have the resources to purchase dental equipment, so donations can make a big difference.
Donations can also come in the form of time, money, or services. Donating to local charities or organizations is a great way to help the less fortunate in your area. They could use the donations to provide free or discounted services, which could greatly help those lacking access to regular dental care. Many organizations also offer volunteer opportunities, so dentists can contribute in other ways as well.
5. Offer Education and Training
Finally, dentists can also contribute to community development by offering education and training programs. This could be anything from seminars or workshops to lectures and mentoring opportunities. By providing these resources, dentists can help educate the public on proper oral hygiene practices and encourage others to pursue a career in dentistry. Training programs can also help equip future professionals with the skills and knowledge they need to provide quality care.
Dentists have the power to make a positive impact on their local communities. By providing services, participating in events, donating supplies, and offering education and training programs, they can significantly contribute to community development. Dentists can help create a healthier and more equitable environment for everyone through these efforts. With a little dedication, dentists can truly make a difference in their communities.