Recruitment has always been a challenge for many businesses, especially for local ones. The market is full of talents that can be overwhelming if you have no proper recruitment strategies. If you want to find the best talent for your vacancies, you first need to establish strong tactics to have an efficient hiring process.
However, note that the recruitment process is not the same for every company, so we recommend that you conduct some trial and error to see what works for you. Let's now dive into the smart recruitment strategies that can help you find the right talents for your local business.
Introduce an employee referral program
One of the ideal ways to easily find qualified candidates is through referrals. Create a good employee referral program that isn't overly complex and truly beneficial for all parties. In designing your program, be sure to consider things such as incentives (can be cash or extra holidays), feedback (update the employees who refer the person), and recognition for the individual who referred a successful candidate.
Referrals are also said to be more engaged right from the first day and are also more productive and happier compared to applicants hired from a different source. This is usually because they already know someone in the organization who will make them feel at home and tour them around the company.
Create a talent pool
Creating and maintaining a talent pool is not a priority for many but including this in your recruitment strategies is actually a great advantage. Having a database that keeps the profiles of the individuals interested in your company can be very useful in future hiring. It acts as a safety net that you can readily use to search for qualified applicants and share content with people regarding how your company as an employer. That said, a talent pool can give passive candidates access to your company's vacancies, latest events, and news, as well as other relevant content.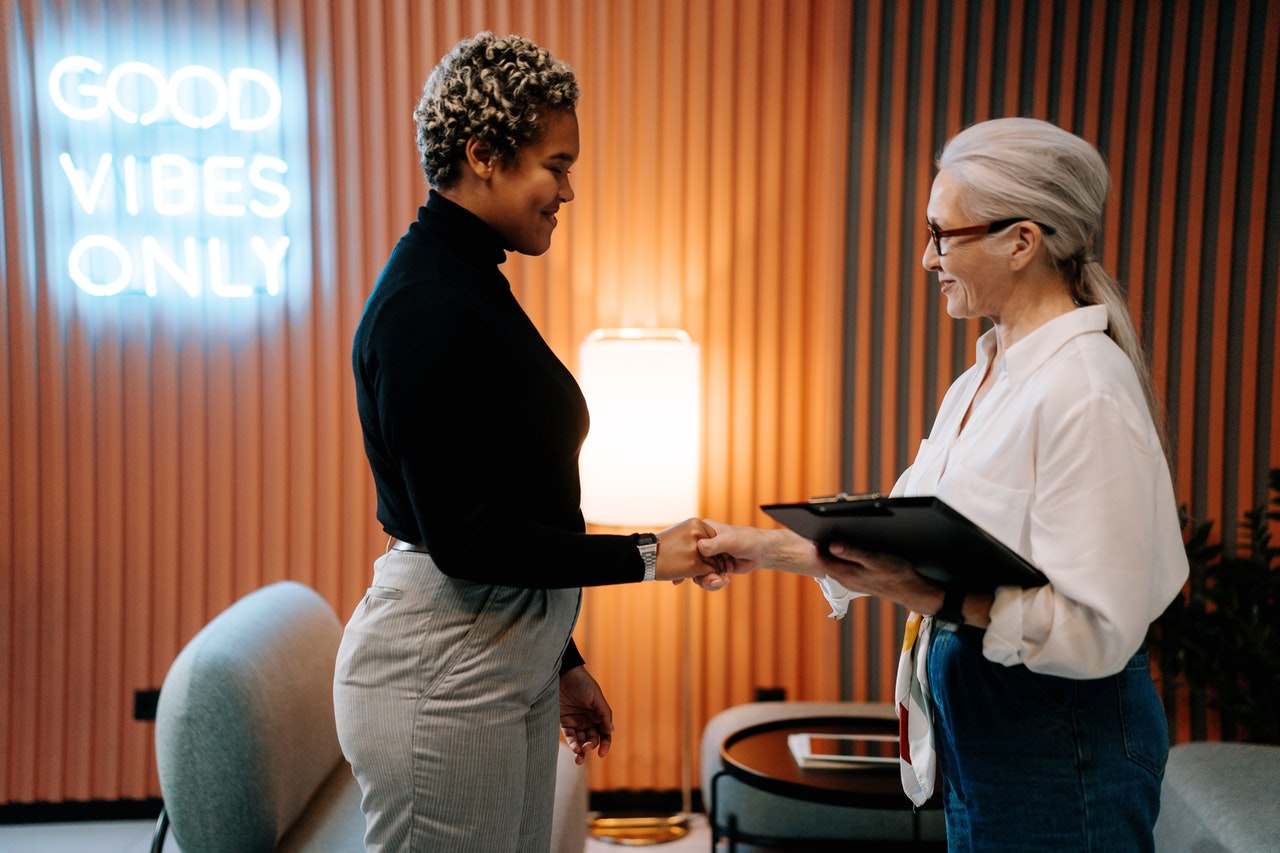 Utilize the right recruitment software
Another effective strategy to incorporate in your recruitment process is the use or implementation of recruitment software. There's a wide range of these systems available in the market, so be sure to obtain the one that suits your particular needs. For example, a recruiting interview scheduling tool can provide automation and minimize human errors such as inaccurately recorded application information, double-booking interviews, and overlapping interview times.
There's also the applicant tracking software, which is perfect for optimizing the recruitment process and eliminating redundant tasks for your team. Most of these systems offer easy candidate management, an intuitive user interface, and great security. Other types of recruitment software you can see in the market today are employee referral tracking systems and social media recruitment management software.
Offer relevant perks
It can't be denied that perks are one of the first things candidates check in job postings. Including great perks on yours is an effective way to appeal to talented candidates. These benefits can be comprehensive health insurance packages, work-life balance, holiday trips, good company culture, friendly work environment, and more.
Be creative and generous enough in providing perks. A perfect example would be offering flexible work schedules where your employees can work remotely as long as their position and tasks permit. In fact, this can also be beneficial to your company as you can minimize infrastructure or operational costs associated with arranging more work areas or renting an office building.
Use social media
There's no question that most people these days are on social media almost every day. If you want to broaden your reach when it comes to recruitment, using social media is the best way to do so, especially if you want to save money. Using your social media profiles, you can publish job postings and easily communicate with potential applicants. But of course, you must ensure first that you've already established a social media presence that aligns with your employer's brand and values. That way, it'll be way easier to attract and encourage qualified candidates to apply to your company. Be active on social media!
If you want to attract the best talents out there, you must first flaunt your capabilities as a  company so that they look like exceptional opportunities anyone shouldn't miss. Moreover, you should keep in mind that you are also selling yourself as a reputable company and employer, so be tactful and smart at all times. By doing that, you can surely get the right individuals for your local business in no time.