Ever since the pandemic started, hundreds of thousands of establishments worldwide have been forced to close down. Due to stay-at-home protocols and lockdown, establishments have lost their customers. And without customers, the chances of a business surviving are slim. But some businesses have found a way to beat the odds. Food trucks, unlike sit-down restaurants, have found a way to survive the pandemic. Of course, they aren't doing as well as they used to be. But they've still found a way to keep operating.
The food truck industry has been growing over recent years. There are currently over 24,000 food truck businesses in the United States. That's a 7.9% increase from 2019. More and more people realize the convenience of having a food truck. It's cheaper, and it's mobile. It's alfresco and has no indoor seating, making it up to standards with COVID-19 safety protocols.
And although the number of their customers have also gone down. They're still doing better than traditional brick-and-mortar establishments. If you're thinking of setting up a business during the pandemic, why not get a food truck? Here's how you can start your own food truck business during the pandemic:
Assess your finances
Starting a food truck business is much cheaper than having a physical dine-in restaurant. But it still costs something, from the truck itself to the different equipment and ingredients, to marketing, insurance, and other professional and legal fees. You have to make sure that you have enough finances to cover all these expenses. Starting a food truck business can cost you anywhere between $50,000 to $200,000. If you need financial assistance, you can always secure a loan. However, securing a loan nowadays can be more difficult due to the pandemic. But it isn't impossible.
Create a business plan
A business plan isn't just about the menu. You have to create a market analysis, a full description of your company, organization and management, funding, marketing strategies, and financial projections. If you need help on how to create a proper business plan, here's a guide.
Get a food truck
When getting a food truck, you have multiple options. You can find food trucks for sale (both new and used) online, you can rent one or join a franchise, or you can get an entirely new custom-built one. Getting a custom-built truck is the most expensive option, but it'll be more convenient. Buying a used truck might have certain equipment that you don't need. But you could always get it replaced with the equipment you do need. Manufacturers like eLakeside can build custom equipment for your kitchen needs.
Pick a Point-of-sales system
When choosing a POS system, make sure to get one that allows cash, card, and mobile payments. Due to the pandemic, mobile payments are becoming more and more popular. Cash can be risky because multiple people touch it. Mobile payments allow you to have quick and easy no-touch transactions.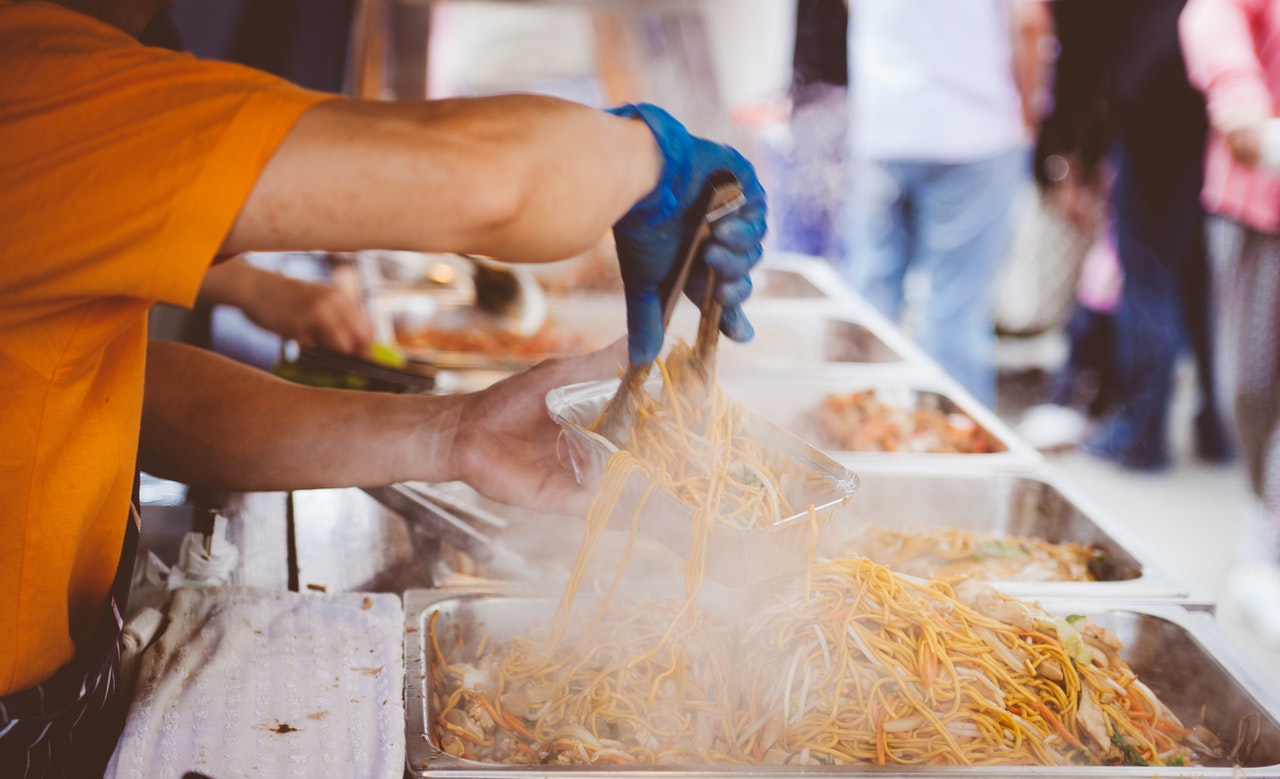 Find and secure space to park
Although food parks are meant to be driven around, finding a commercial area where you can park is still a good idea. It's the law. You need to have a permit for the places you intend to park. This is due to zoning laws. You can't just park anywhere you like and start selling there. Depending on the state you live in, there will be different zoning restrictions and laws. Do your research on these things to make sure that you're starting your business legally.
Have all your paperwork in order
Starting a business includes tons of paperwork. You'll need a permit for selling, a vehicle license, fire certificates (for cooking), and other business permits and licenses. To know what kind of paperwork you'll need, here's a guide.
Food trucks are cheap, mobile, flexible, and accessible to customers. It's a great business idea to have during these times. If you're looking to start a business during the pandemic, a food truck is something you should consider.