Home is where businesses are nowadays. With the extended quarantine period, aspiring business owners have been opting for home-based business ideas. This is to potentially increase their monthly household income during these difficult times. Aspiring home-based business owners need to learn how to manage their funds properly. Separating personal accounts from business finances is crucial in maintaining organization in your documents. When making home loans for your home-based business, make sure to log them into the appropriate account to avoid confusion and complications.
Aspiring small business owners need to understand the value of marketing their business. Even small businesses need a good marketing strategy to succeed in this competitive business landscape. Study the various marketing techniques that you can apply to your business idea today.
Establishing a small social enterprise during a pandemic can be a great way to get the community involved in a project that benefits many individuals in need. Find ways to turn your small business idea into an effective and sustainable social enterprise to leave a positive impact on your community.
Launching a Home-based Pandemic Business
Aspiring business owners want to find out what makes successful businesses tick. Starting a successful home-based business entails a challenging journey. Learn to set up a home-based business by researching various references online. Experts in the field share their experiences and how they have overcome challenges like the COVID-19 pandemic.
When starting a home-based business, the first thing you need to do is to assess your current skill set. You have to be honest with yourself in this assessment to know what areas in your life need improvement. Explore ways to establish business ideas by discovering new things and opportunities about your abilities and talents. Research various ways on how to formulate an effective business plan that will lead to your success. You have to be determined to figure out what you need to do to achieve your business goals.
It is common for small businesses to face various challenges, especially today when many things are uncertain. One of the problems that small businesses face is the mishandling of business finances. Make sure you familiarize yourself with the basics of managing finances in business to ensure smooth transactions and accounting.
Even if you decide to hire a finance professional, you still have to be familiar with the basic concepts of business financial management. You need to be on top of everything that goes on in your own business. Take control of the ins and outs of your business venture to avoid debt and potential mismanagement.
Starting a small business at home is a challenging journey, but it can be a rewarding experience. Working from home has been a dream for many people even before the pandemic. Take advantage of the situation by finding gaps in the market that you can fill with your products and services. In launching your own business venture, you need to have grit and a flexible mindset to overcome the various challenges that will come your way.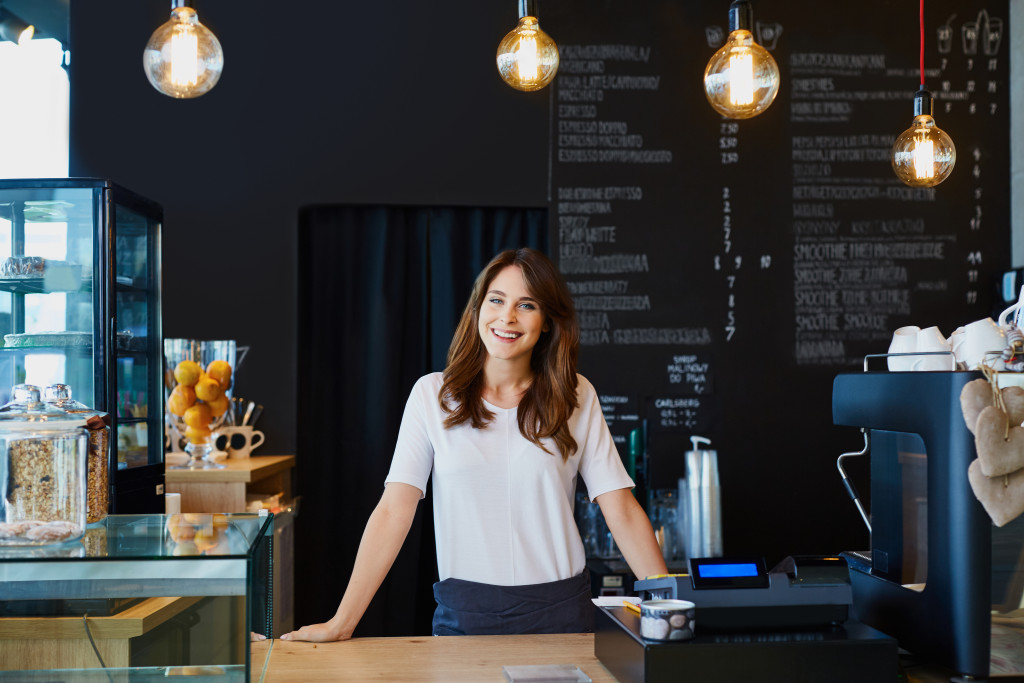 Marketing for Small Businesses
Today, even small businesses need a strong marketing strategy. Marketing techniques allow a business to thrive even with aggressive competitors in the market. Finding the appropriate marketing strategy for your brand will allow you to stand out despite the saturated business landscape. You need to recognize the importance of formulating a good marketing strategy in achieving your business goals.
While you can hire a marketing consultant or specialist, you should also be familiar with basic marketing concepts today. This will allow you to remain aligned with your marketing specialist about the plans and strategies to be implemented for your brand. You will have a better grasp of the happenings with your business if you know the ideas behind the implemented marketing strategies.
Digital marketing, for example, has become a necessity for brands nowadays. To survive in the digital age, a brand has to be aggressively present on digital platforms. Brands have to learn to maintain their presence wherever their consumers reside online. This will help consumers retain brand recall and engagement.
Small businesses can explore many marketing strategies nowadays. When starting, you can explore the free online resources available to test the waters. Once you have gotten a good grasp of basic marketing concepts and their application, you can move on to more complex techniques that may require additional fees, which can be a great investment for your company. Incorporate a marketing fund into your monthly budget to ensure your online presence is maintained consistently.
There are common factors that cause small businesses to fail. Some of these are financial mismanagement, ineffective business planning, and issues in marketing solutions. While these are common factors for failure in business, these are all preventable if you conduct thorough research of your niche and business model. You have to dedicate a lot of time and energy to crafting a polished business plan to ensure a smooth launch of your small home business.
Setting up a small business today may seem difficult. But the hurdles can easily be overcome with the right mindset and plan.