The internet changed the way we do many things, from how we communicate to how we find information. Nowhere is this more apparent than in the world of real estate. A few short years ago, if you wanted to look at houses for sale, you would have to flip through a physical copy of the MLS book or drive around and look for For Sale signs. Today, there are mobile apps and websites dedicated to helping home buyers find their perfect home.
According to statistics, 75% of home buyers found their home using their phones. About 80% of millennials started looking for houses on their phone. This shows just how crucial mobile technology has become in real estate.
Mobile technology has not only changed the way consumers look for houses, but it has also changed the way they buy them. Here are a few ways mobile technology is revolutionizing the home buying process:
Find Lenders and Apply for Mortgage
Most people buy houses with the help of a home loan. Before, you need to go to a bank or meet with a mortgage broker if you want to apply for a mortgage. You will have to schedule three separate meetings if you are talking to three different lenders.
Many apps and websites allow you to quickly compare mortgage rates and terms from multiple lenders. Most lenders also have their own website where you find almost all the information you need to decide.
With quick research, buyers can find reliable mortgage lenders. You can check the home loans they offer, the areas they serve, the minimum requirements you need to pass, and the digital application process. You can also read reviews from other buyers to see which lender they recommend. Buyers like you can use this chance to find the right lender who will assess your situation and expedite your application to kick start your home-buying journey.
Check Your Credit Score
Your credit score is a factor all lenders would look at when you apply for a mortgage. A good credit score gives you a better chance of getting approved for a loan. It also helps you get a lower interest rate.
Lenders will also check your credit report to make sure there are no red flags that could indicate financial trouble. This includes things like late payments, collections, charge-offs, and bankruptcies. You would have to order your credit report from one of the three major credit bureaus (Experian, TransUnion, or Equifax). This would cost you money and take a few days to arrive in the mail.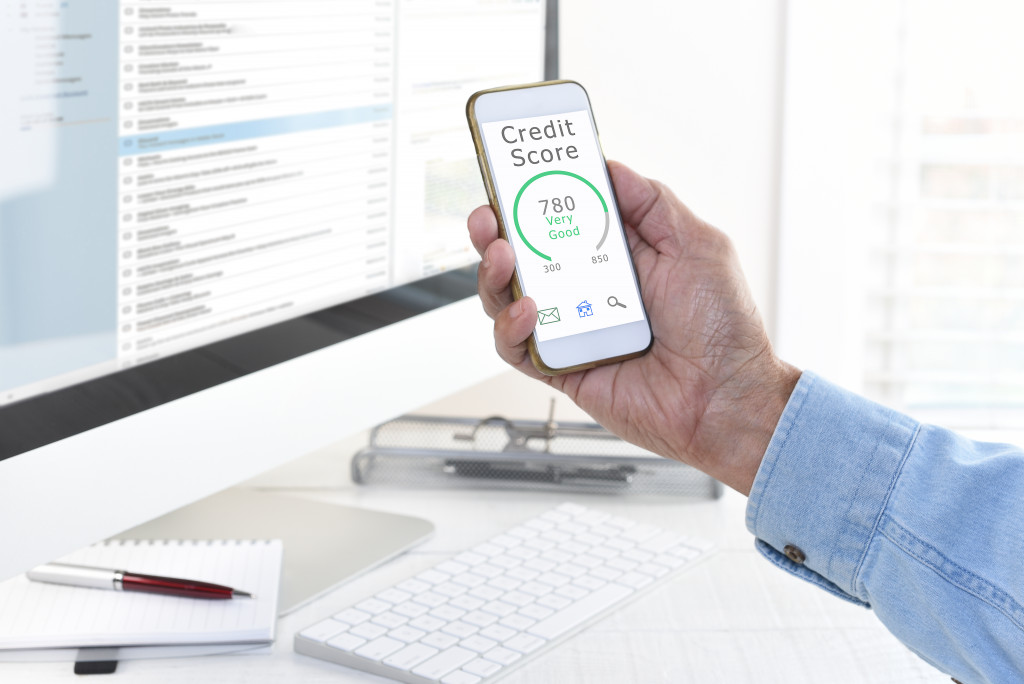 These days, you only need to download an app or visit a website to check your credit score. This makes it easier for you to monitor your credit score and take steps to improve it if necessary. You can even ask for a credit report from the three major credit bureaus for free once a year.
House-hunting With Real Estate Apps
Home buyers used to physically go to open houses or drive by properties they were considering buying. Now, they can do all of their house hunting from the comfort of their own homes using apps like Redfin and Zillow. These apps allow users to search for homes based on location, price range, number of bedrooms and bathrooms, and other criteria.
Real estate apps also provide users information about the houses they are interested in, such as square footage, lot size, and the number of days on the market. They also offer virtual tours of some homes so buyers can get a feel for the layout and flow of the house without having to physically go inside.
Many real estate apps also make it easy to find houses within your budget and in your preferred location. This makes it easier for buyers to narrow their options and find the perfect home.
Research Neighborhoods Online
Home buyers can also use mobile technology to research neighborhoods before they make an offer. Websites like Walk Score give users an idea of what it's like to live in a particular community by taking into account factors like public transportation, schools, and grocery stores. This is extremely helpful for buyers looking at properties in unfamiliar areas.
In the past, buyers could only ask around the neighborhood to get a feel of what it was like to live there. Now, they can simply go online and read other residents' reviews and even find out the area's crime rates and school ratings.
Let's say you want to look for a house for sale in Los Angeles. You can use Walk Score to research each neighborhood and see which ones have good public transportation, schools, and grocery stores. This information can help you decide which area you want to live in.
Mobile technology has made it easier for home buyers to find their perfect home. With just a few clicks on your phone or tablet, you can search for homes in your ideal location with your desired amenities without ever having to leave your couch. You can check your credit score, apply for a mortgage, go house-hunting, and even research your future home's neighborhood with the help of mobile tech. With all these tools at your disposal, buying a house has never been easier—or more fun!