Many businesses had to scale down their operations to survive the pandemic. Some had to close due to the lack of customers. These businesses include bars, restaurants, gift shops, and retail stores.
On the other hand, some service-based businesses that didn't rely on constant personal interaction with the customers continued to operate and will likely grow in the middle of the pandemic. These businesses are ideal for entrepreneurs looking for a company to invest in.
Commercial Cleaning
When the pandemic started, businesses started disinfecting their workplaces to keep their employees safe. This resulted in a rapid increase in the demand for commercial cleaning services throughout the country. Despite the closure of many physical business locations, the demand is still high, and the retail cleaning business market is quite appealing.
This demand has continued to grow as businesses started to reopen. Other businesses that are still planning their reopening will also need deep-cleaning and disinfecting services. Even after the initial cleaning of these workplaces, the companies will still need commercial cleaning services if someone tests positive in the office. Some would even want their workplaces cleaned regularly, leading to a long-term contract for the commercial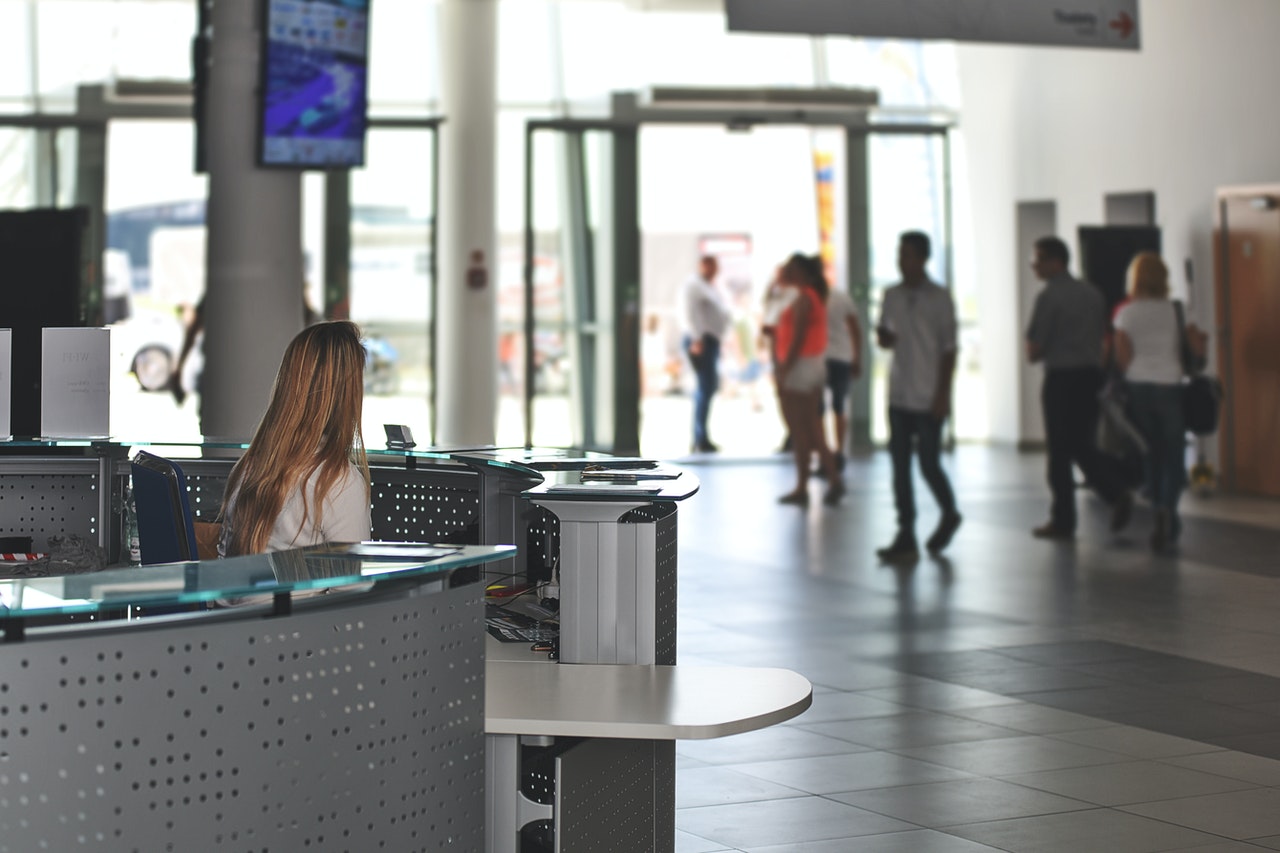 cleaning service.
Aside from the usual cleaning and disposal equipment such as a vacuum cleaner, mop, microfiber cloth, and garbage bins, a commercial cleaning company should also provide personal protective equipment (PPE) for its employees, EPA-approved cleaning products, and other eco-friendly cleaning solutions.
Teletherapy
Social or physical distancing is one way to reduce the chances of spreading the virus. Due to this, people started using video-conferencing software while working at home. But after nearly a year of isolation, people might start to become restless and anxious. Their mental health will suffer after missing out on celebrations and milestones in life, which were likely canceled.
Healthcare professionals, including therapists, used to offer in-person sessions with clients. But with the current situation, they are starting to offer virtual sessions for people struggling with their mental health. Teletherapy uses video services that are compliant with the Health Insurance Portability and Accountability Act (HIPAA). These sessions offer a lifeline to people who are looking for someone to talk to. And it's likely to continue even after the pandemic ends.
Errand Services
Even though people are staying home to slow down the spread of the virus., they still need to buy essential supplies, like medicine, groceries, and other items. While third-party delivery apps are covering the food side of the delivery service, an errand service will cover the different needs of people who have isolated themselves from everyone else.
The service is essential for senior citizens and people in high-risk groups since they shouldn't leave their homes. These errand services can also run to the post office or pass by the bank for them. Additionally, contactless payment options also facilitate payments for these services and reduce contact with people who are not a part of the household.
Virtual Personal Training
Even though gyms and fitness centers are already open, some people opt to stay home and exercise independently. This is a good market for a personal trainer who wants to reach out to more people in the market. While people can work out alone, having a personal trainer gives them the motivation they need not miss out on their daily exercise routines.
With this in mind, personal trainers can go online and offer sessions with these clients through video conference software. They can set up a regular schedule so the clients will have something to look forward to every week. Additionally, the virtual personal trainer can also send meal plans and digital guides to the client for added support between sessions.
IT Consulting
When companies asked their employees to start working from home, they did not likely have any policy to cover remote work. Due to this, technology issues have emerged when employees started working from home. While these companies have applied temporary fixes, these might not be enough and need permanent solutions in this area.
With this, an IT consultant can provide recommendations on the digital tools and programs companies can use. They can also provide tech support to the employees so that the company can focus on the other aspects of the business. Additionally, an IT consultant can even work with multiple companies as long as the clients are aware of this situation.
While many businesses closed due to the pandemic, some service-based businesses have thrived and will continue to grow even after everything goes back to normal.